Well I was brave this time and went to an OCI that I've never gone to before on an oil that I'm using for the first time. Previously the most OCI mileage I ever went to on this truck was about 6500 on M1, back in the pre-Visom days. After getting some form of ring varnishing and consumption in early 2006, I reduced my OCI to 4500 - 5000 miles, thinking at the time that something in the engine was wearing abnormally (cylinders or valve guides?) because it was of substandard quality from the factory. After continuing like this for about 40k miles and seeing consumption increase from 1 qt / 2200 miles to 1 qt / 1200 miles, I switched to M1 HM based on so many recommendations on the PCMO board. Consumption did decrease to 1 qt / 1800 miles over 4 OCIs, but that wasn't good enough for me. So I did a appox 1k mile cleaning w MMO at the end of the last OCI then switched to the Motul 8100 5W30. For the first 2000 miles I thought the consumption was reduced to less than 1 qt / 10k miles, but it eventually increased to about 1 qt / 4500 miles. I'm not too disappointed as after all it was an improvement over before, and the report doesn't look too bad at all. So maybe, just this one time, Clevy was right about the dumping serviceable oil to put more serviceable oil back in thing. I gotta give him credit for repeating that.
Here is the VOA of the oil used for this run: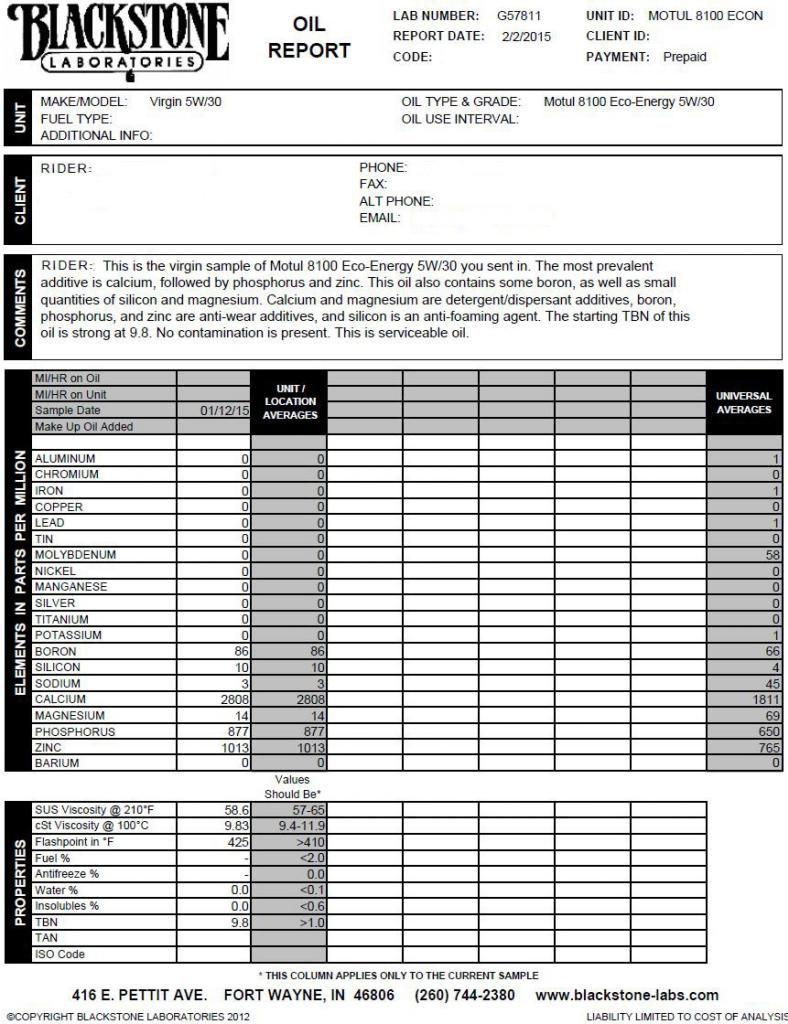 And here is the UOA of the oil after it was drained out: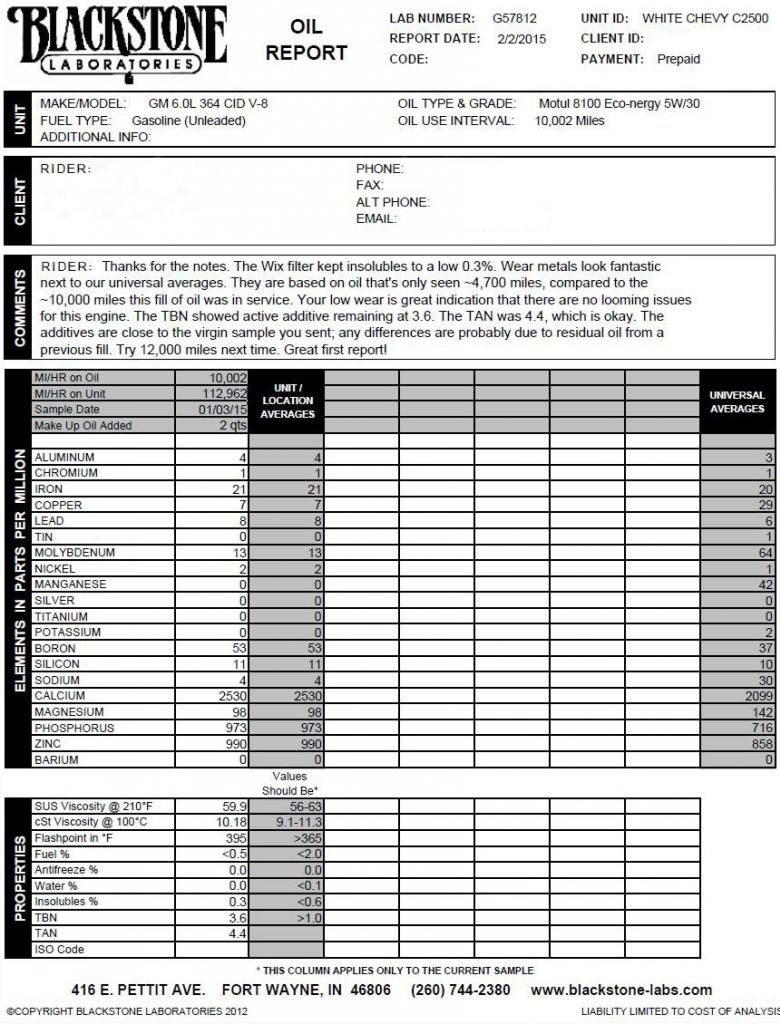 I'm noticing that the 4.4 TAN has surpassed the 3.6 TBN, but there is still plenty of room for more insolubles and fuel contamination. And instead of shearing to a lighter viscosity the oil got a little thicker. It's hard to say if I should buy into their extended oil change recommendation or cut back my interval. Maybe someone here has an opinion?