Joined

Sep 20, 2014
Messages

2,524
Location
This MC FL-400s was on our 2002 Lexus ES300 for 5 months/5,600 miles. It was filled with PP 10w30. It would leak down over time, though I could find no cause for it on dissection. Immediately upon installing it, I noticed that if it sat for more than 36 hours, it would rattle on start up for about 2 seconds. Since the car usually never sits more than 12 hours, and it was winter, I did not make a huge rush to change it as I should have. I noticed it start to happen after 24 hours sitting idle, so I went and got a new filter. I put on a Supertech to finish out 2k more on the OCI. The car was also idle for some repairs for two/three weeks (deer strike), so I it was not in use once it was happening after draining down in a 24 hour interval. I cut it open to find out why, and found nothing obviously wrong. Date code: 910121523, purchased last November. Appears to be 10/12/15 date. Miles used: 5,600 Time used: 5 months Oil: PP 10w-30 Engine: Toyota 1MZ-FE The media looks good, and there was nothing obviously wrong with the ADBV. There was no deformity or any irregularity on the inside of the baseplate (forgot to picture it). The leaf spring fell out before I noted orientation, but it appears from interior wear marks that the leaf ends were oriented upward as in other filters I've seen. Before I cut it open, I blocked the fill hole and held it upright. It would consistently drizzle out one of the inlet holes. The mounting on this engine is roughly horizontal. That must have been oriented towards the bottom half after installation, allowing it to leak down. The only thing I can come up with is that the spring tension just wasn't enough to hold the valve firmly. The spring is relatively flat and low-tension vs. many others I've seen. The last photo is a comparison to a spring from a Fram PH3387a I cut open at the same time. That's not apples to apples, of course, and it doesn't appear different from other 400 springs I found pictures of by searching.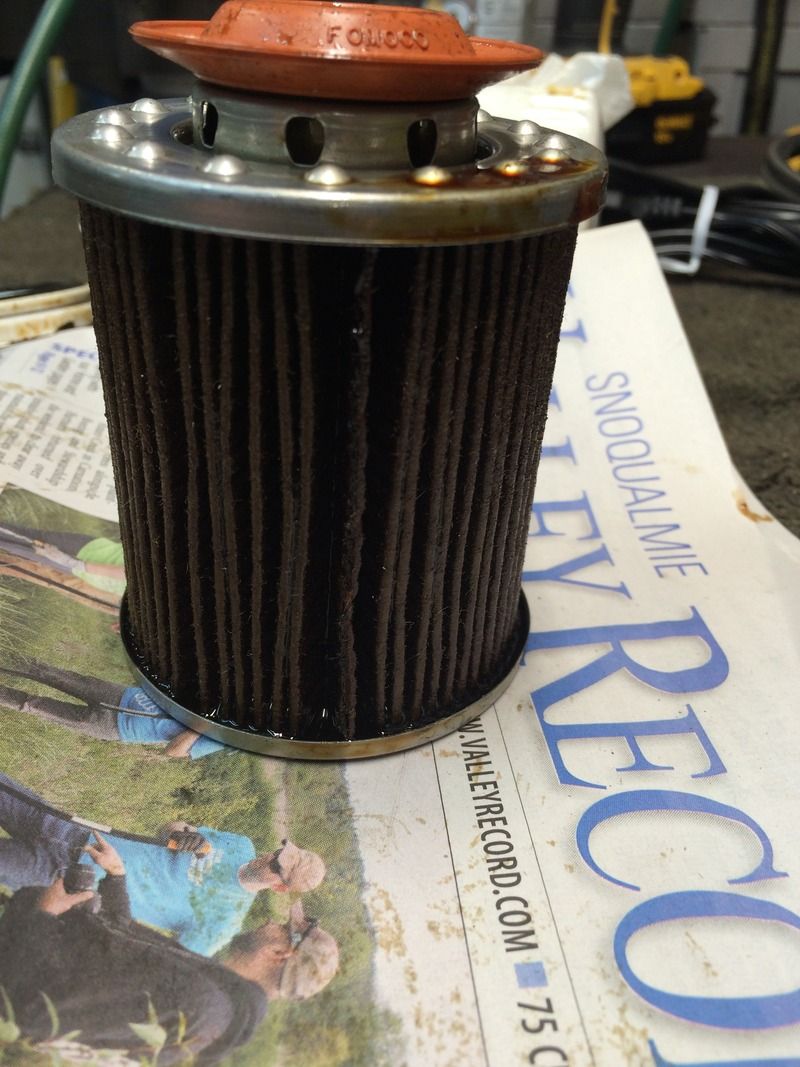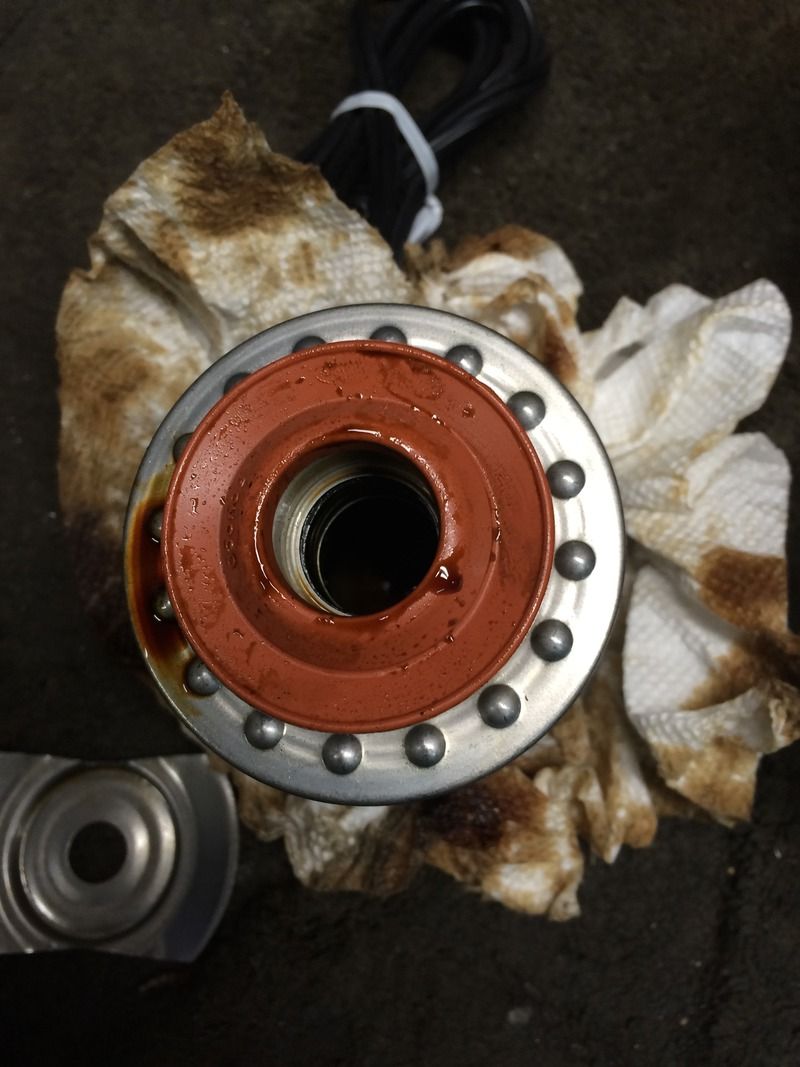 Wear marks in can and on filter end cap show orientation was thus: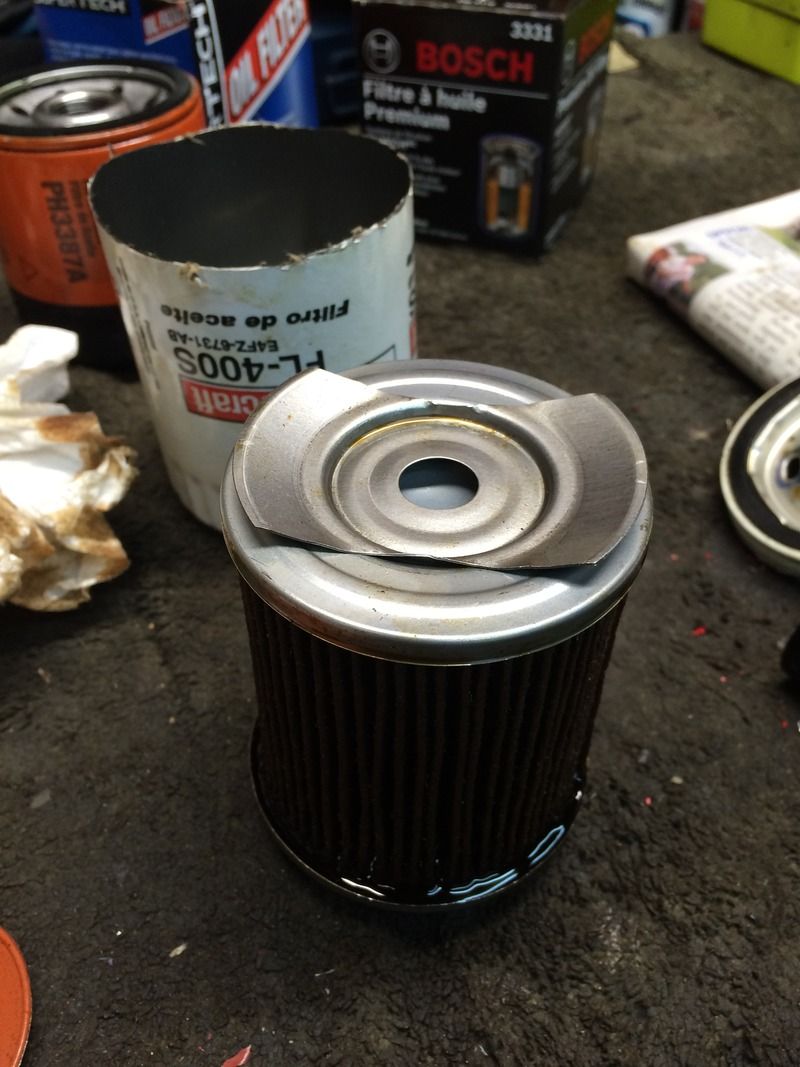 Spring wear marks in side can; blue is my underlining them to highlight.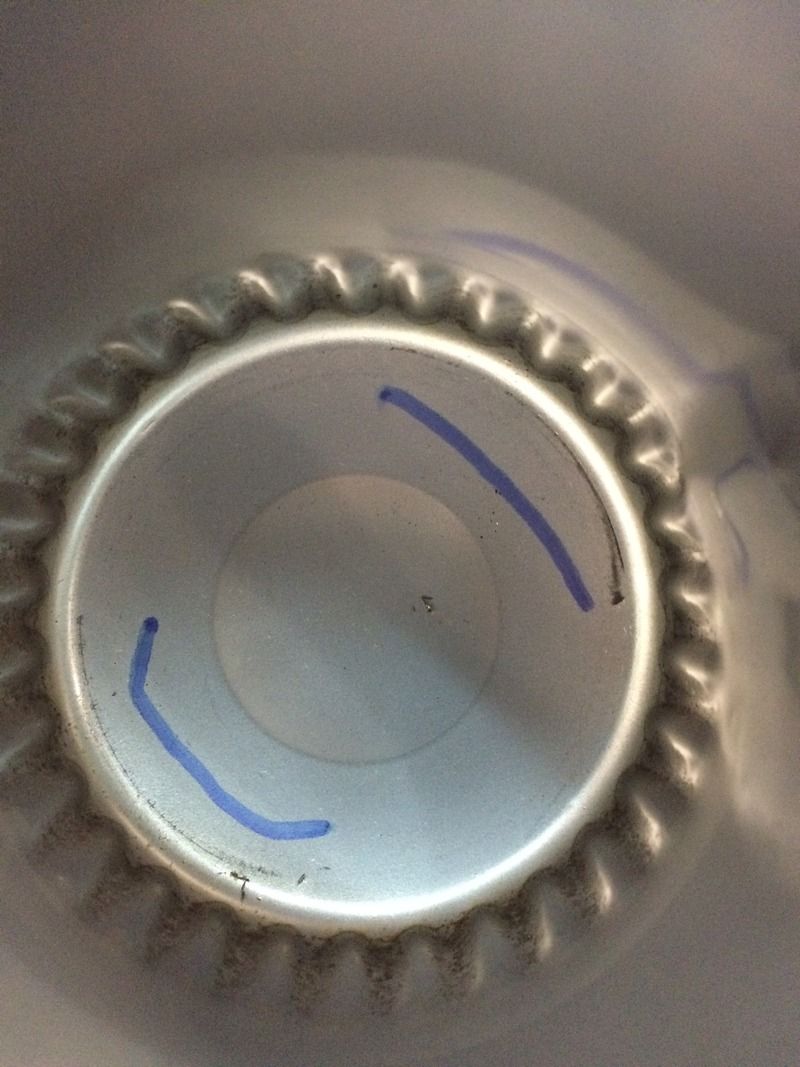 Fram spring on left, MC FL-400s on right: