Joined

Nov 28, 2014
Messages

4,290
Location
LA just opened a really fancy bridge. Thousands of led lights, the bridge is reported to be really nice to look at.
Shortly after opening the bridge, lots of activities the bridge was not made for are happening, forcing the bridge to be closed for the fourth time in recent days. My take, people are doing "stunts" for social media.
LOS ANGELES -- The newest bridge in Los Angeles, a $588-million architectural marvel with views of the downtown skyline, opened to great fanfare on July 10. It has already been closed, to great dismay, several times since then amid chaos and collisions.
The 6th Street Viaduct — which soars over the concrete-lined Los Angeles River to connect downtown to the historic Eastside — quickly became a hotspot for street racing, graffiti and illegal takeovers that draw hundreds of spectators to watch drivers perform dangerous stunts in their vehicles.
Social media stunts have abounded as well — in one case, a man sat in a barber's chair for a haircut in the middle of the lanes. And the crashes are piling up, including a three-car collision where one driver, who had been part of a street takeover, left his white Dodge Challenger and ran from the scene. He later turned himself in.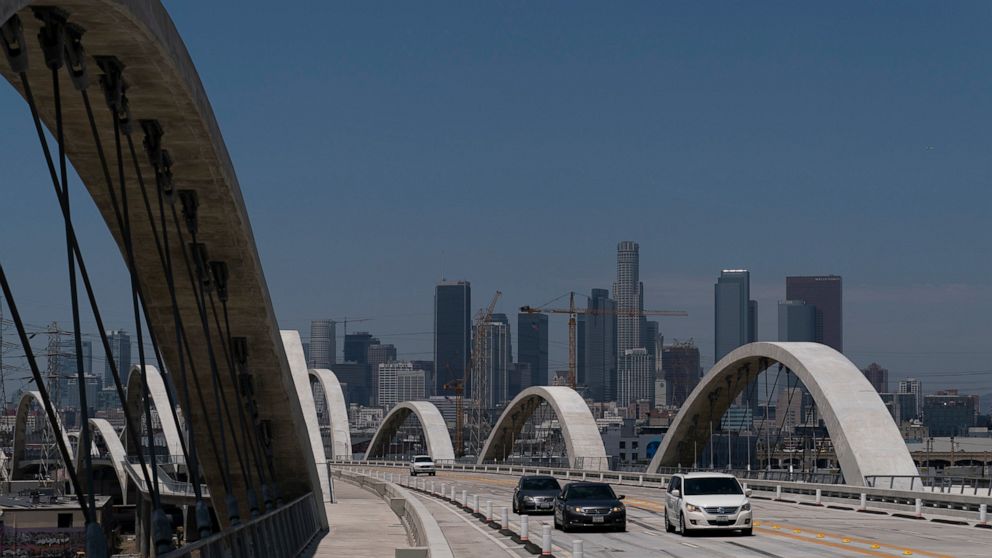 The newest bridge in Los Angeles, a $588-million architectural marvel with views of the downtown skyline, opened to great fanfare on July 10

abcnews.go.com