Prior to 1997, civilian versions of the Crown Victoria and Grand Marquis came with courtesy lamps on the front doors. But thanks to the bean counters, 1996 was the last year for this feature and the doors got a reflector instead. I decided I wanted this feature on my 2001, so I bought a set of courtesy lamp housings on eBay, which came off a 1995 Grand Marquis LS. Thanks a lot to the postal strike we had here, I finally received them last week, after having ordered them in March. Anyway, here is the reflector that came on the door panel: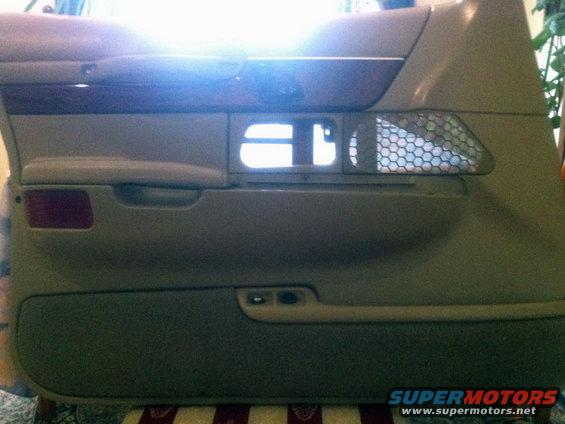 From 1997-1999, the holes required to mount the courtesy lamps were drilled into the door panel, but Ford decided to discontinue this in 2000, so mine didn't have them: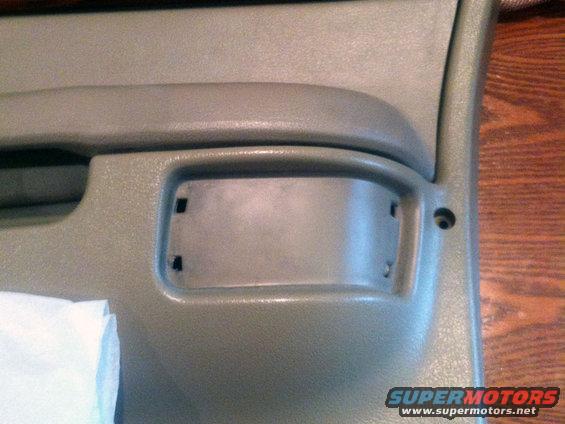 Comparing the original reflector with the courtesy lamp housing:
Starting to mark the points that need to be cut out: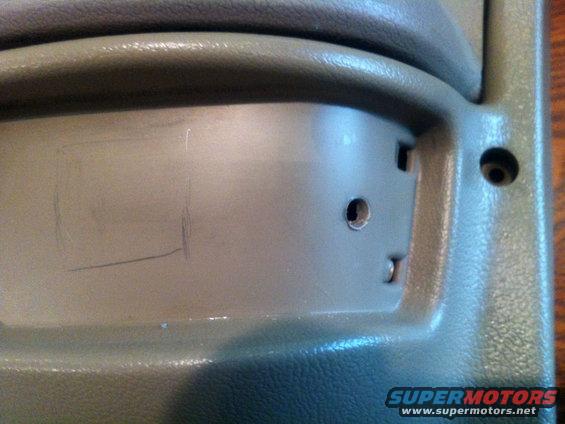 Cut the holes, removed the door insulation and thoroughly washed the door panel several times, hosing it right down: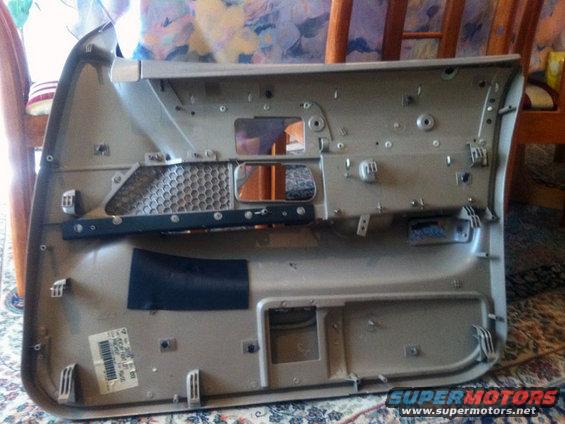 Dismantled everything on the door panel to clean before putting it back together: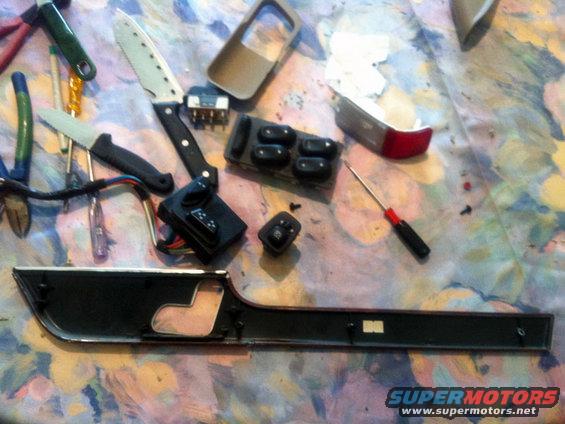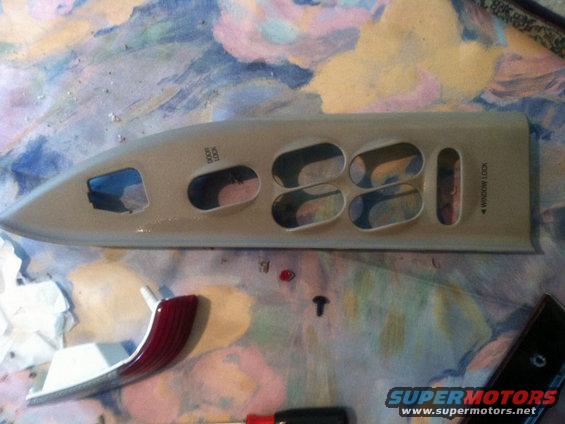 And finally installed the courtesy lamp housing: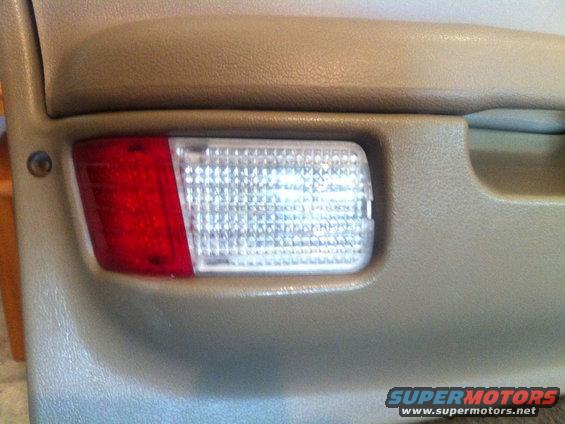 The wiring is not available locally, so an order has been placed for the pigtail assembly to tap into the vehicle's wiring. Once that's sorted, I've got fully functional courtesy lamps.