Back in April, our training division had a fun day at the range for civilian employees at the Sheriff's Office gun range. There were some open spots, so my wife and I decided to go, with some of her employees in IT. She has been afraid of firearms, but wanted to learn. Here she is at the 7 yd line with a Sig P226 DAO .357sig. Range master had just given her basic instruction.
Here is her group at 7 yards. Not bad for 5 minutes instruction and had never fired a pistol before.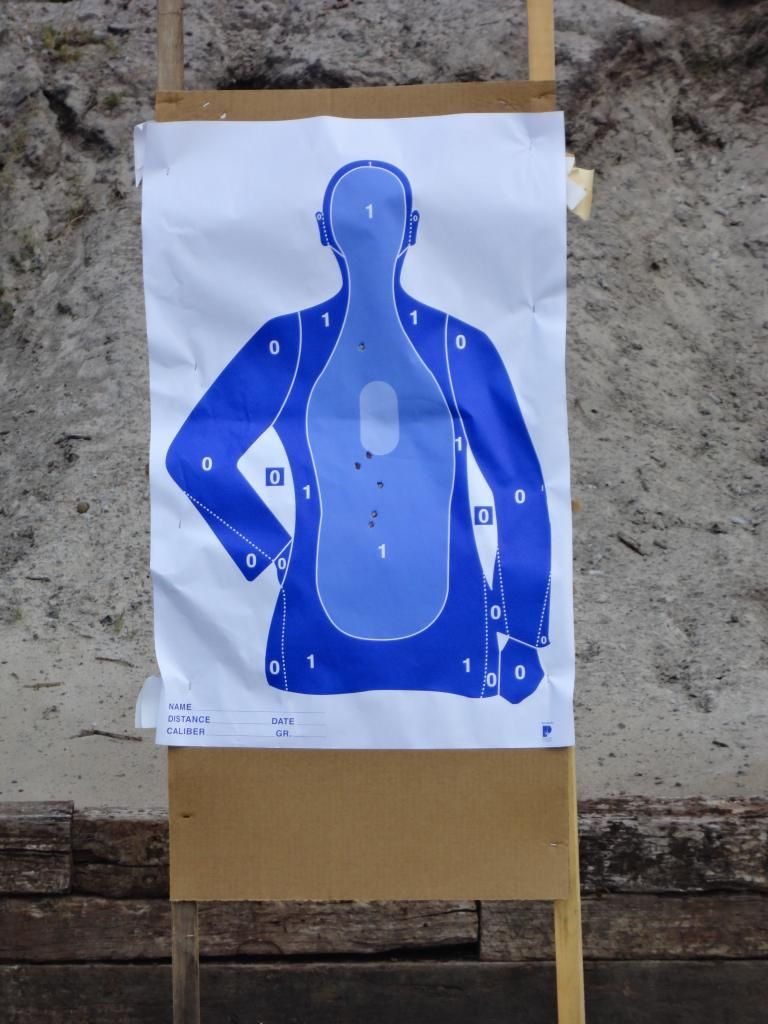 Firing an M16 A1 (with semi auto trigger group)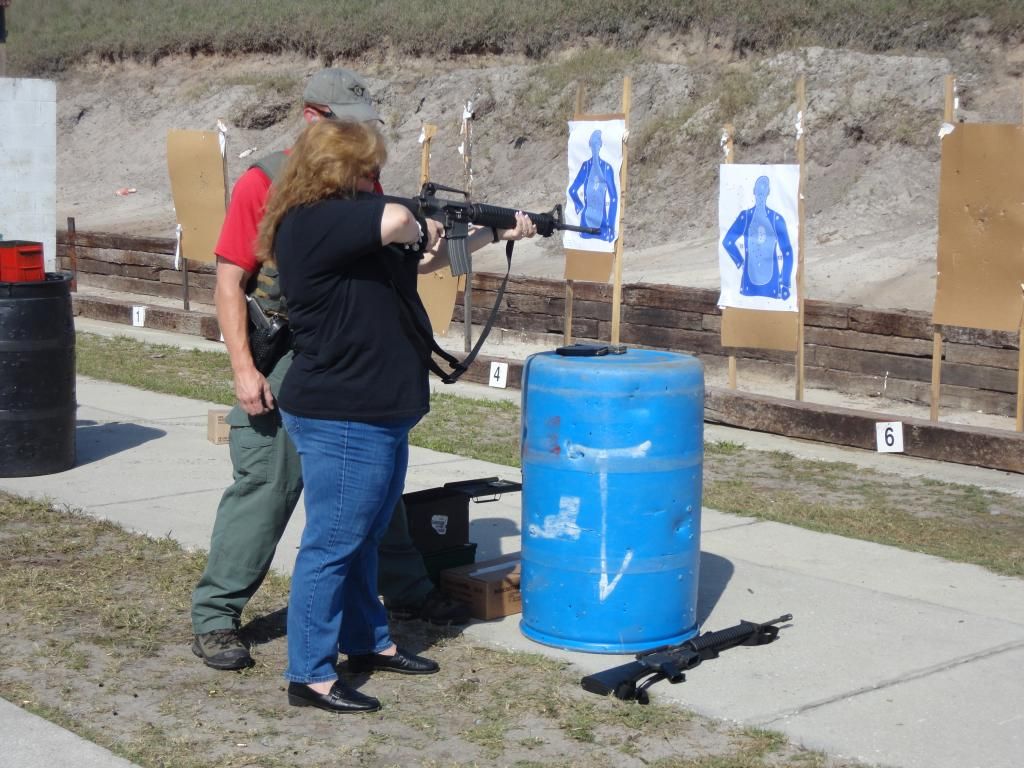 She did not like the 870 though.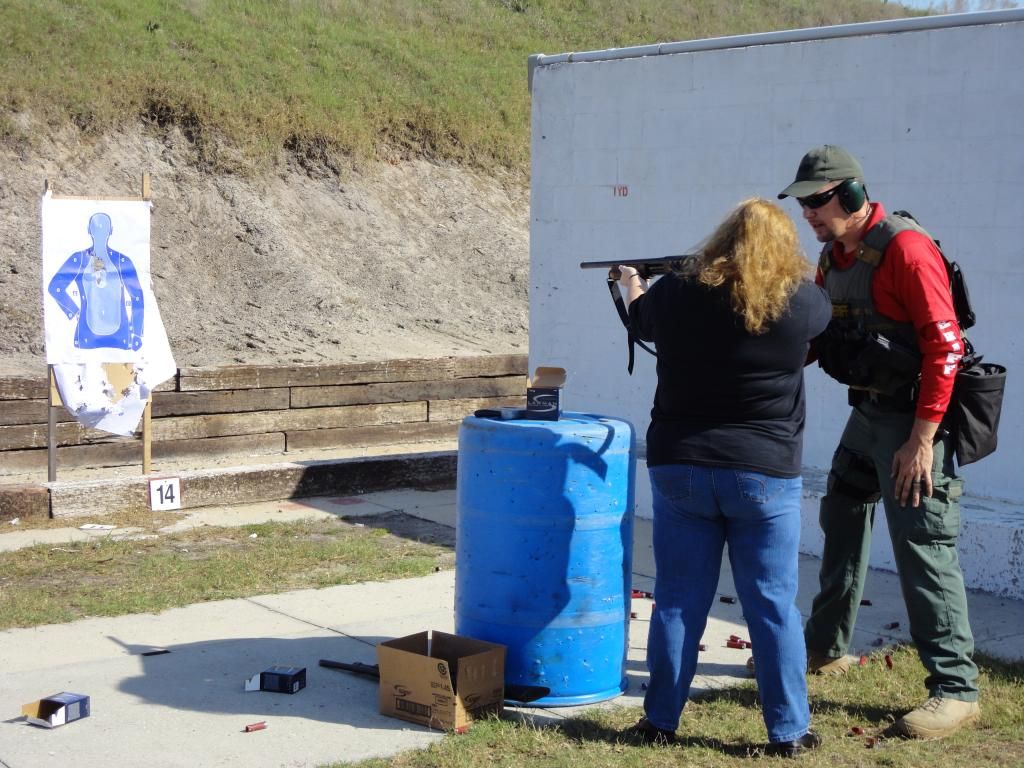 Me with the old faithful 870.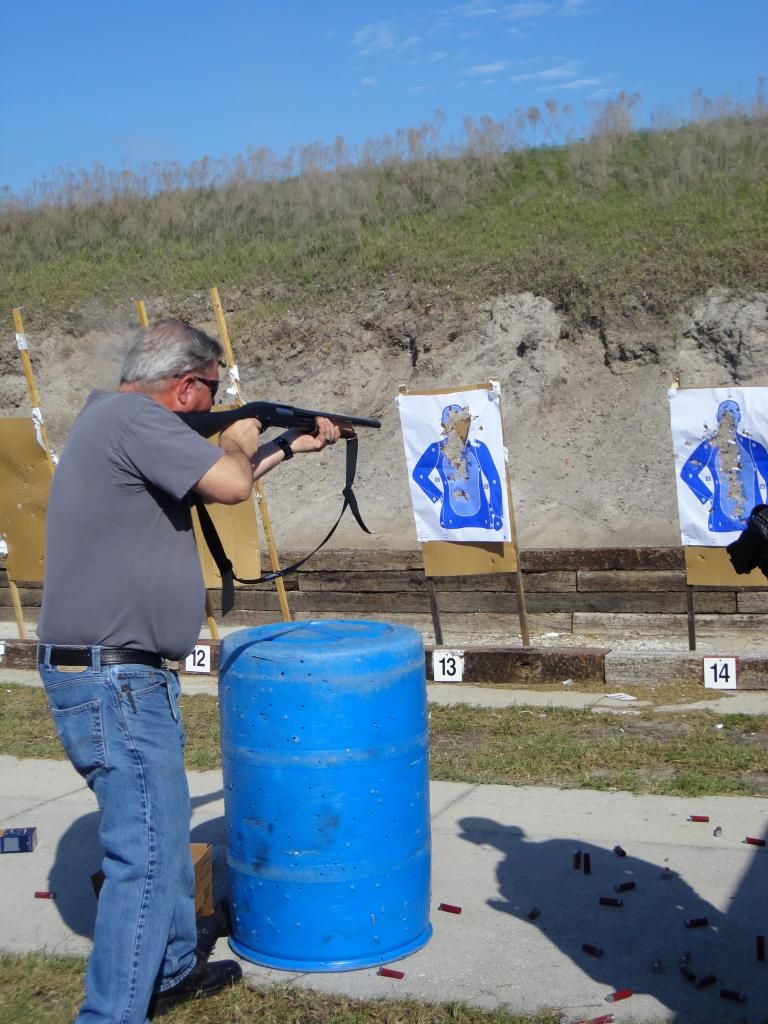 The Sig 226.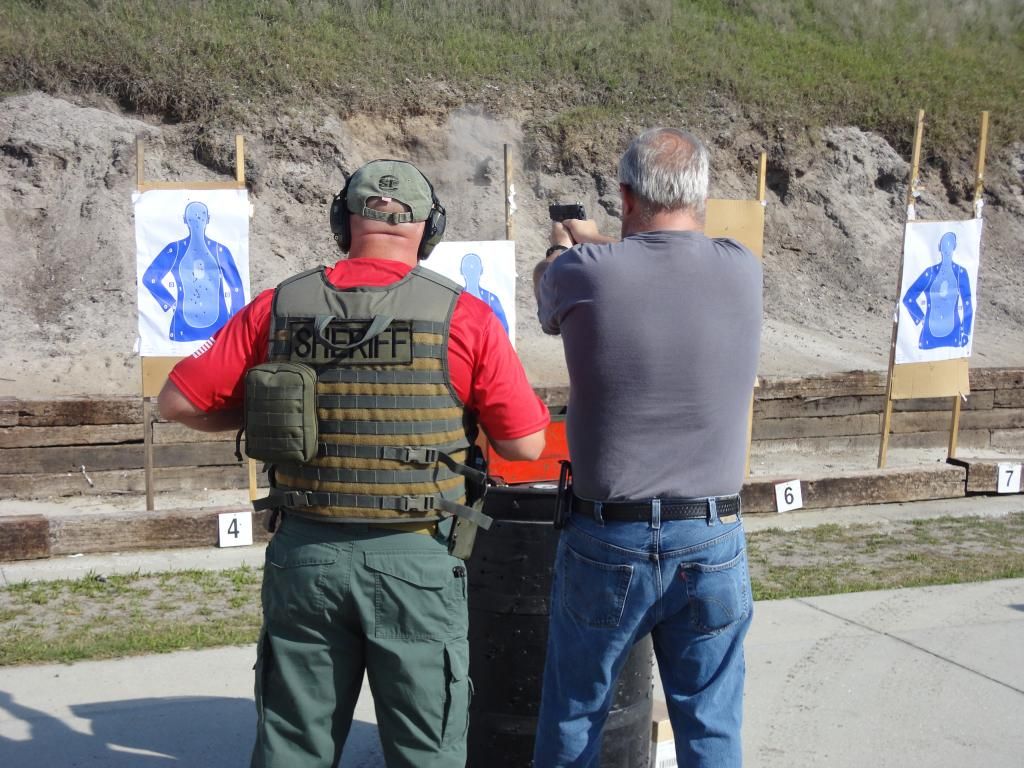 Me with the M-16 A1 (full auto version). Deputy Stewart hamming it up....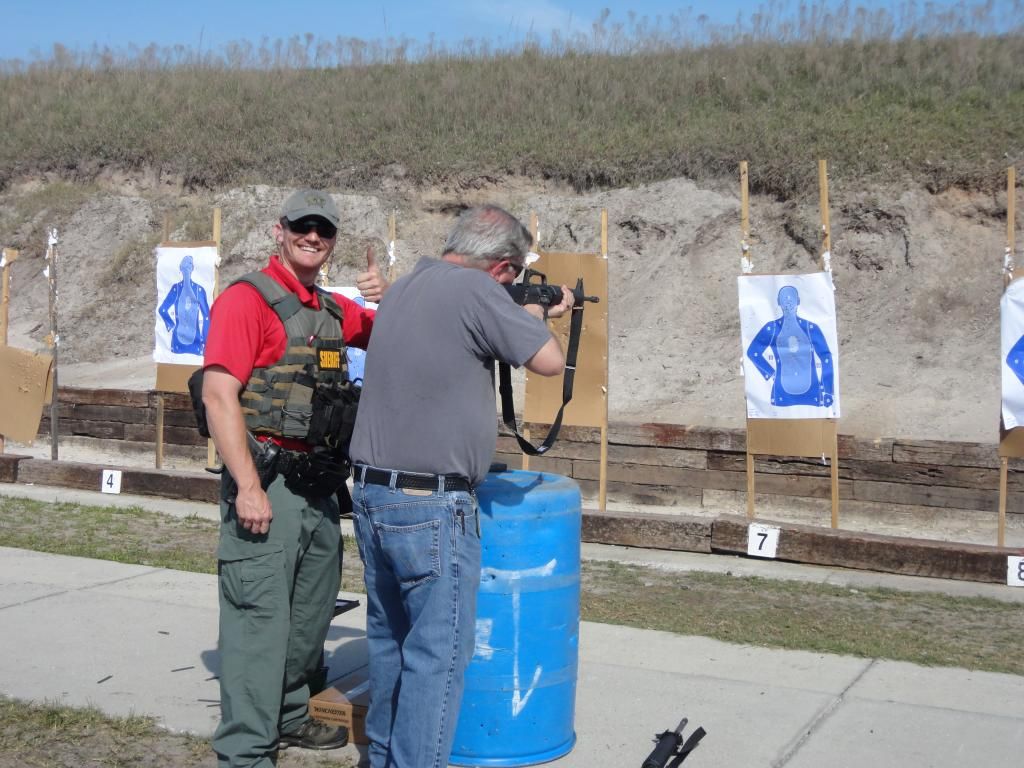 Wife enjoyed it, and allowed me to have my handguns in the house now. They were at my sisters place. The instructors let me play with an MP-5SD and rock-n-roll full auto, as they know that I was a sworn officer with 15 years on the beat. They did let the wife pop off 20 grams of Det Cord though. Nice bang...