My wife and I are settling the estate of a friend who passed away early this year. We've been friends for as long as I can remember, and he was part of the greatest generation. He didn't have any family in the area so my wife is the executor of his will. In 1999 he purchased a new Dodge Dakota-I was there with him when he bought it and I have done nearly all the maintenance on it for him. I used to joke with him that I should inherit the pickup when he died. Always the one to get the last word in, John actually willed me the pickup. Since we've had a lot going on I brought it home a couple months ago and parked it. John had been ill for a few months therefore it hasn't had any real use for the last year or so. I finally managed to free up some time to do some work on it. I was pretty sure it needed new rear brakes (I did the fronts a couple years ago). I started at 6:30 this morning and was finished by 9:00. New brakes and hardware.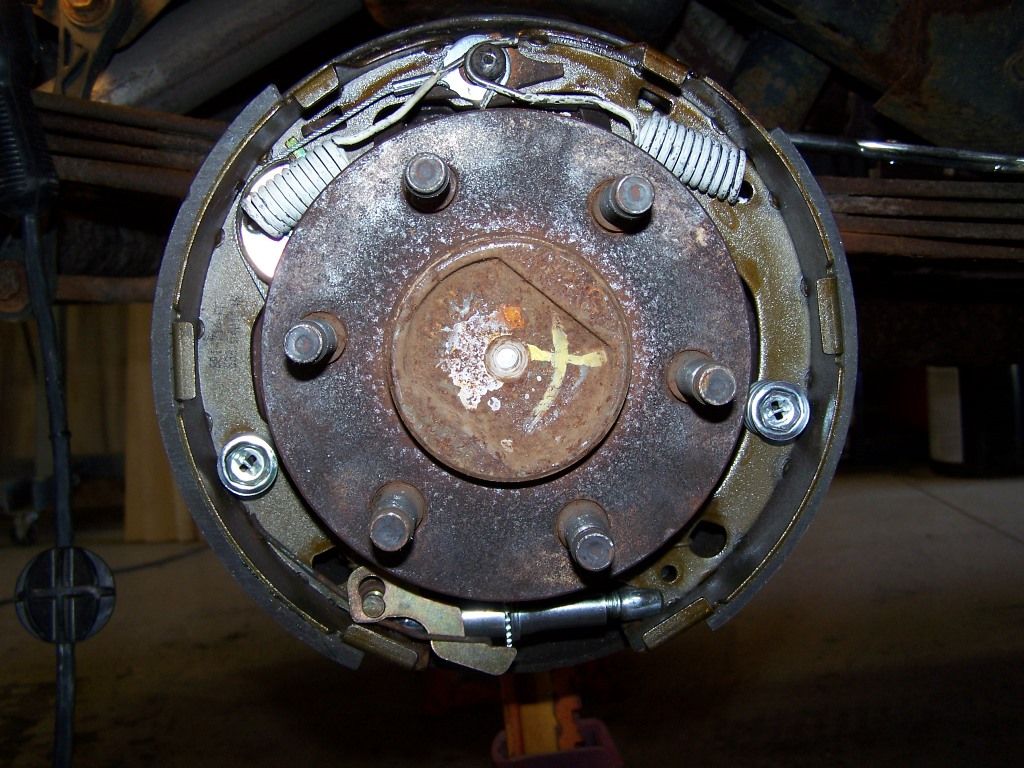 A nice new drum.
The old shoes did indeed need to be replaced.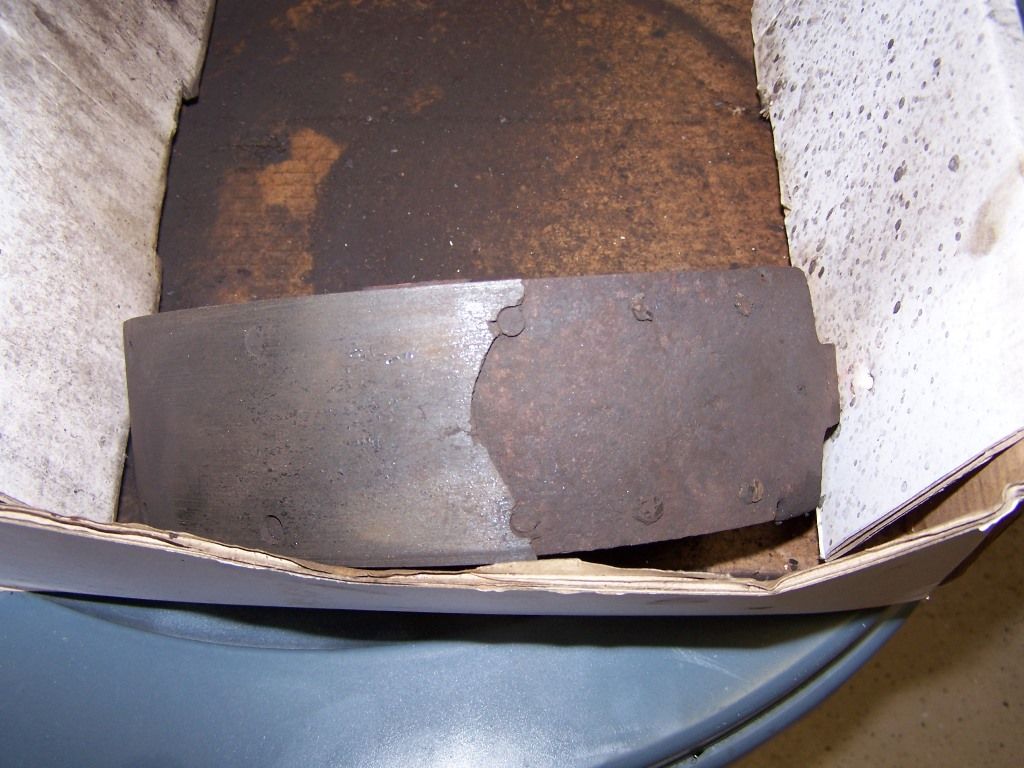 I'm really not sure what I'm going to do with this pickup, but no matter what it needed the brakes replaced. Other than that and an oil change it's current on all maintenance. It's never needed anything other than routine maintenance and it's always been completely dependable for him. It's just an all around good pickup.