Joined

Sep 4, 2014
Messages

5
Location
Hi there everyone, first post here. I've lurked for a while, found loads and loads of excellent information (at times like now, too much ), which led me to create this topic. I recently acquired a vintage watercraft called a "wetbike." Some of you are probably familiar with the machines. It first debuted in the Bond movie "The Spy Who Loved Me." Anyways, I want to give as much background info as possible, to help anyone reading this help clarify for me which oil will be best to run given my situation and the machine's history. The machine is in excellent condition. The cleanest I have ever seen outside of a new one. It came from the original owner, and had always been garage stored. Not to mention the fact that it has low hours on it. When the bike arrived, he sent me the oil he'd run ever since he's finished the "break-in" procedure for the motor. He always ran Yamalube 2R, the pint bottle he sent me says it is a "semi-synthetic." Looking now, it doesn't look like that's really even meant for pwc's? I doubt I need the high rpm breakdown protection it offers. Still, I went to my local dealer (no parts stores carried the Yamaha), and was going to just purchase more of the same, but their bottle of 2R made no mention of any synthetic content. So much so that they didn't think I had the same product. Came back the next day, with my bottle, and they say it is the same stuff, but after having the seed of doubt placed in my mind, I began researching 2 stroke oils. What a can of worms that has been.
I've read the long SeaDoo article on 2 stroke oil, a number of statements on here, etc. With the combinations of personal uses, facts on certifications, and other things, I've come away as confused as ever. It seems the TCW-3 certification is what I should look for. Yet others say that is nearly meaningless, as it's the very base certification. I believe ashless detergents are used in TCW3, as opposed to API-TC (low ash) yet nowhere in the owners manual does it requre a specific rating for the oil that I can still find on a modern oil (no surprise, I guess). I have a few other questions as well, like whether a 2 stroke oil has to be smoking signficantly to be burning well, or if it can burn cleanly (without much smoke) without that implying that there is significant amounts of carbon being built up on the engine's internals. I have many friends with these machines, and I know they all run cheap oil, saying (possibly correctly), that the oil quality has improved so much since the 80's (given time, r&d and technology improvements), that even Walmart oil is better than most of the midgrade oils around back then. Still, though, considering the machine has had nearly 25 years of "synthetic blends" used in it, I want to see what I can do to continue the trend. The o.o. also sent me an extra bottle of Yamalube 2W that he'd gotten a few extra of for a friend in case of emergency. I read this was designed for the catted machines, and burns well, but still needs the ring free (can't remember why at the moment)+ fuel additives over time. Yamalube seems to have a good name. Many like it. What I don't like is the many claims that the use of ring free is necessary, due to what the oil does to the motor. I've heard good and bad of Amsoil and Redline. Some seem to be die hard fans, others enemies. I read on here that Amsoil isn't certified TCW3, and maybe another of the cert's, so not sure where to go with that. Lucas doesn't seem to be liked universally, and there are a dozen other brands or more. While I mention more "requirements" I need the oil to meet, availablility would be nice. I know Amsoil can even be bought at BestBuy
but I have a somewhat unfavorable opionion of it from all the things I've heard. The blend of oil I'm considering most right now is Penzoil XLF, which seems to be in good standing. It's a synthetic blend. The full synthetc, at $50/gallon, is a little hard to swallow. And I can't imagine it tastes good either.
But let me give you details on the machine. -Oil is Premixed into the fuel. -The engine is a outboard powerhead, a Suzuki DT-60. Nearly bulletproof, if the carbs are clean. -The compression ratio is 6:1:1. -Due to the pump design, it runs at a lower WOT rpm than modern skis (which also causes a large speed sacrifice). The "limiter" cuts in at around 5800 rpms. -For oil recommendations, it says it needs any "NMMA (BIA) certified oil, run at 50:1. The original owner always ran 40:1. because he liked the idea of a little extra protection, he felt the synthetic part of the oil allowed it to run well doing so, and it never fouled plugs. -I have about a 2000 foot idle zone I have to creep in and out of en-route to the lake. I don't have a tach installed yet, but I would estimate the idle/high idle at not much more than 1500 rpms, so I don't want to run an oil that will cause me to foul plugs when I'm not at full speed. This is a TON of info, sorry to overload anybody, I just wanted to get it all out before I forgot. And to add to the info overload, here are a few oil "tests" (I don't know all the elements of a good test) that I found to reference the other day:
http://bassboatcentral.com/oilreports1.htm
http://www.legendperformance.com/media/2StrokeAnalysis.pdf
http://www.wdarc.org/articles_files/2%20stroke%20Oil%20Test.pdf
Thanks for the help! Please educate me further, and if I left anything out, just ask!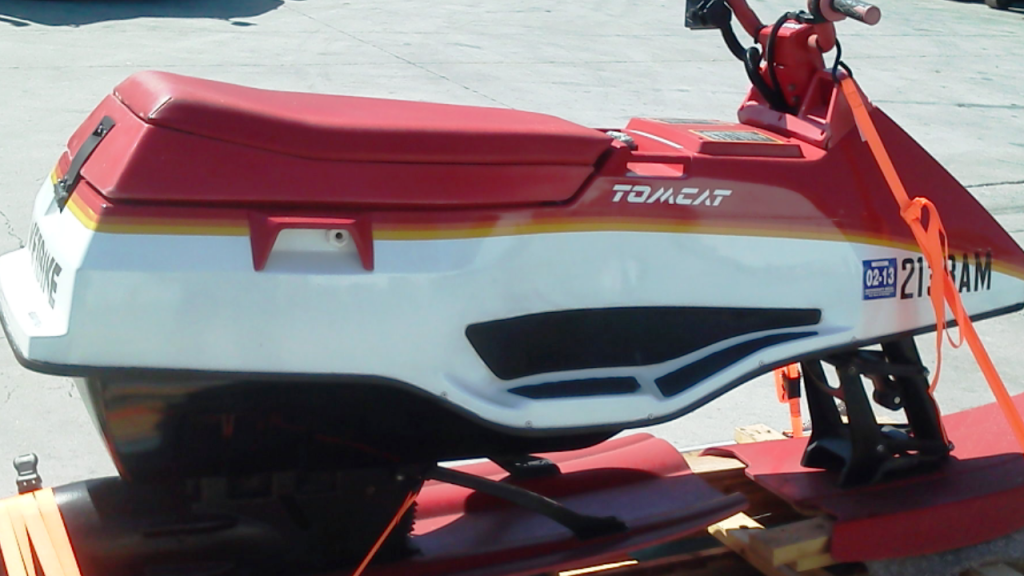 Last edited by a moderator: