We had some guests over tonight and I did a couple chickens on the rotisserie. The chickens went into a brine for 24 hours that included sliced lemon, lemon zest, and fresh rosemary. Then an orange was cut with slots and put inside the cavity (I used cara cara oranges) and a lemon was cut with slots and put between the two chickens on the rod. I like oranges or apples because of the fruit flavor they add to the chicken, but if you prefer, a potato doesn't add any flavors. Something has to go into the cavity to prevent the chicken from flopping around on the rod.
The chicken gets brushed every 20 minutes or so with olive oil, rosemary, thyme and pepper.
Starting to get a little color. I keep the temperature of the grill between 350 and 400. If it starts to creep up I open the lid for a bit.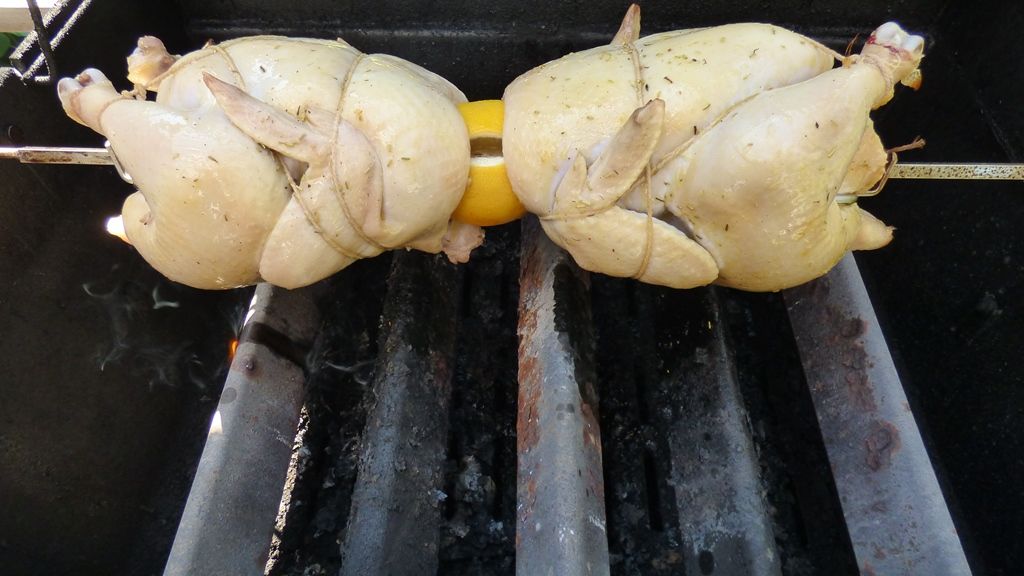 Pretty much done. The lemon helps keep it moist and adds a nice citrus note to the chicken. The oranges also add a nice, but more subtle citrus note.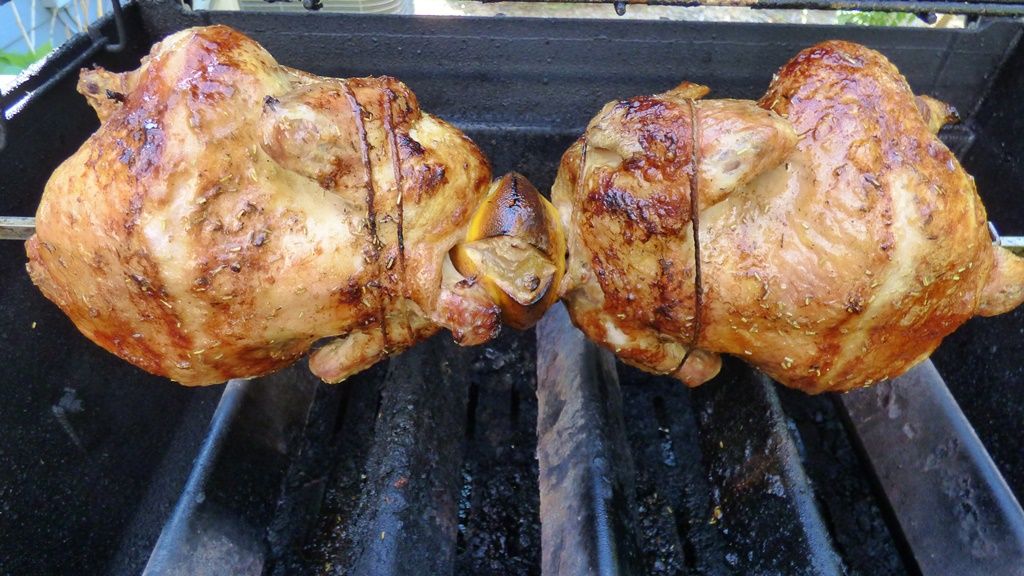 We also had salad fresh from the garden, and for desert we had strawberries fresh from the garden. A great meal for 4 people for less than $20.