I generally don't do sewer and drain work because I'm old, and it's more of a young man's game. Nonetheless, I got sucked into doing this one because of a long story that I won't bore you with. The camera inspection showed that the line was broken. We (that is, my employee) dug it up, and found this:
On removing the broken section, we found this: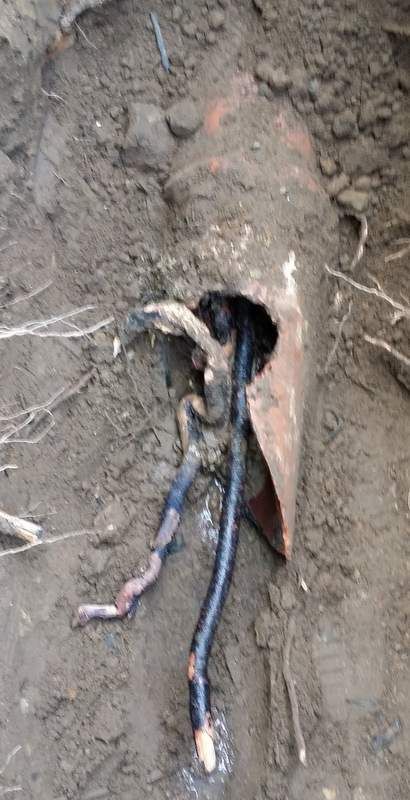 I have heard of large roots in pipes, but had never seen anything like this in person. I was able to pull them out by hand, and one was over 10' long. Then we followed a crack in the next section until it ended, cut it with a diamond wheel, and replaced the broken section with ABS.