Joined

Nov 20, 2006
Messages

29,743
Location
My own car that I got with a smoked engine and needing a lot of under the hood repairs needed an alternator, the old one was ruined by acid wheel cleaner and not rebuildable so on the hunt for another.
Dealer is $500-600 remans are also expensive but I came across this one from Bosch, check the prices. I got it from Summit, it took about 3 weeks but it is good 14.2v with everything running or not. Very nicely done with an amazing warranty. It pays to shop around!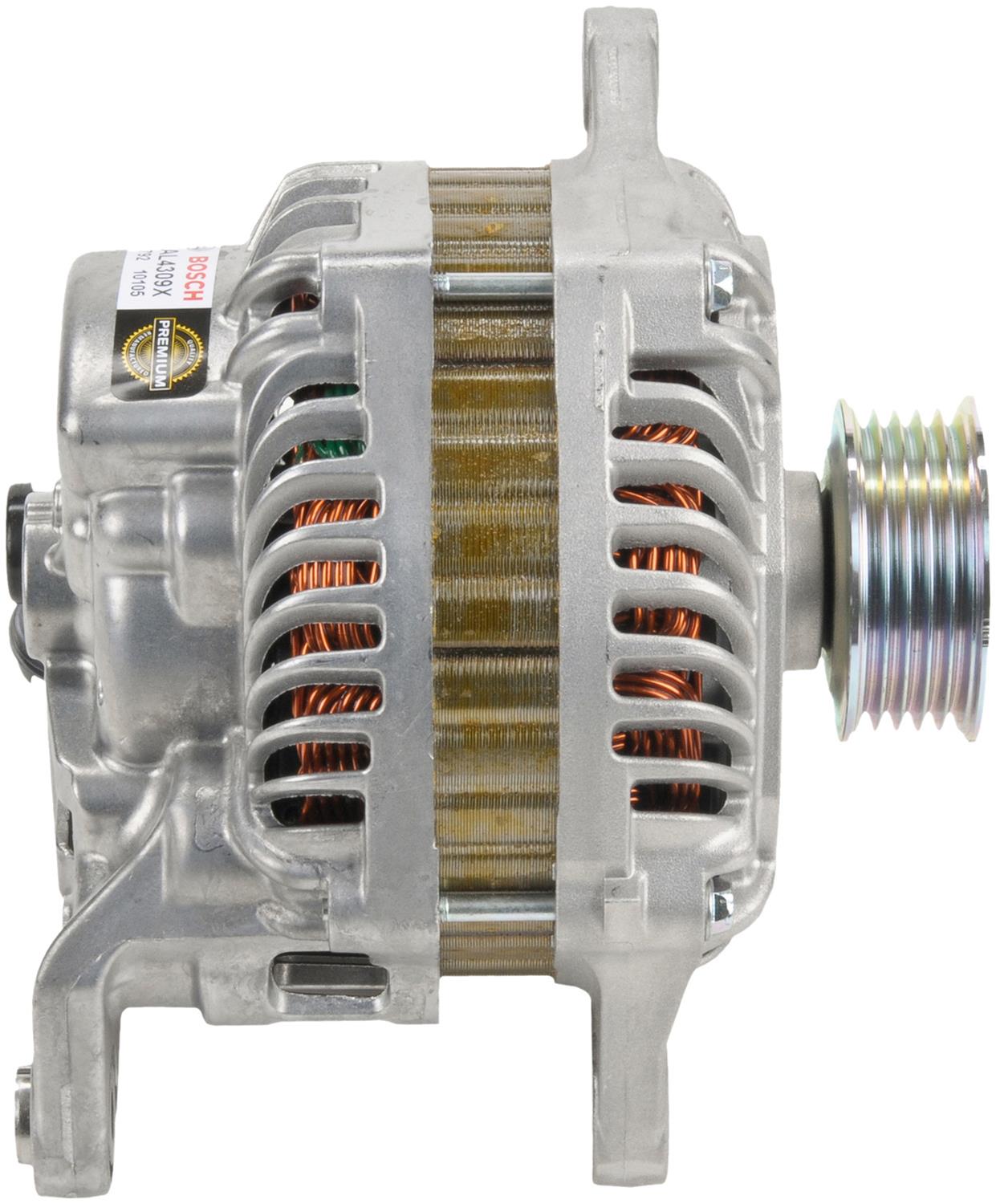 Free Shipping - Bosch Remanufactured Alternators and Generators with qualifying orders of $109. Shop Alternators and Generators at Summit Racing.
www.summitracing.com
The warranty..
Congratulations on your purchase of a Bosch Alternator or Starter and receiving the complimentary Roadside Assistance program. As part of your benefits, you received Roadside Assistance coverage for two years from registration. PRINT AND KEEP THIS DOCUMENT IN YOUR VEHICLE.

Your Sign & Drive Roadside Assistance coverage includes:

Towing - to a facility of your choice within 50 miles
Jump Start Service
24x7 live agent service
Coverage in the United States, Canada and Puerto Rico

Whenever you are in need of the above mentioned services, simply call the toll free number. You will be prompted to provide the program MEMBER NUMBER (listed below) and a live agent will assist, asking the necessary questions to process your dispatched service including vehicle VIN number, make, model, location, etc. Service will not be provided on an unattended vehicle.

TOLL FREE NUMBER: 1-855-870-1967

MEMBER NUMBER: xxxxxxxxxxxxxxxxxxxx

VALID THROUGH: 01/06/2024

SERVICES NOT INCLUDED

The Program provides service for most emergency situations but does not include:

Service if the operator is not with the disabled vehicle (however if you cannot remain with the vehicle for safety reasons, we will attempt to provide service).
Service if the vehicle was involved in an accident, theft or vandalism.
Service for RV's, fleet vehicles, vehicles off road, trailers; vehicles over 1 ton capacity, commercial vehicles, vehicles already at a repair facility or on roads where state/provincial provides are exclusively utilized.
Towing or service on roads not regularly maintained including private property.
Installation or removal of snow chains nor dismounting, repairing, or rotating tires.
Vehicle storage charges, cost of parts and installation, products, materials, impounding, and additional labor related to towing.
Service to vehicles with expired safety inspection, license plate, and/or emission sticker where required by law.
Service to vehicles that are not in a safe condition to be towed.
Service in areas not regularly traveled, such as vacant lots, beaches, open fields or other places that would be hazardous for service providers.

Important:

Since all Authorized Service Providers are independent contractors and not agents or employees of the Administrator, the Administrator can assume no liability for any damage to your vehicle resulting from the rendering of service or for personal items left in the vehicle. Any claims for personal injury or damage to the property of a member must be filed against the servicing facility.

Emergency Roadside services are provided by Roadside Protect, Inc.