Joined

Dec 9, 2011
Messages

1,999
Location
Five-time reigning champion, Steve Hinton, won his sixth National Championship flying the P-51 Mustang "Voodoo." Sherman Smoot and his Yak-11, "Czech Mate," finished in second place. Unofficial race results had Thom Richard finishing in third place in the P-51 racer, "Precious Metal." On Richard's second lap, the Contest Committee Judge responsible for judging the East Showline ruled that Richard had crossed the showline. This is a violation of FAA rules and regulations (think Galloping Ghost), so according to official race rules, results in disqualification. This led to Dennis Sanders and "Dreadnought" finishing in third place.
VooDoo can do... its unlimited result was 462.926... not a record but one heck of race pace...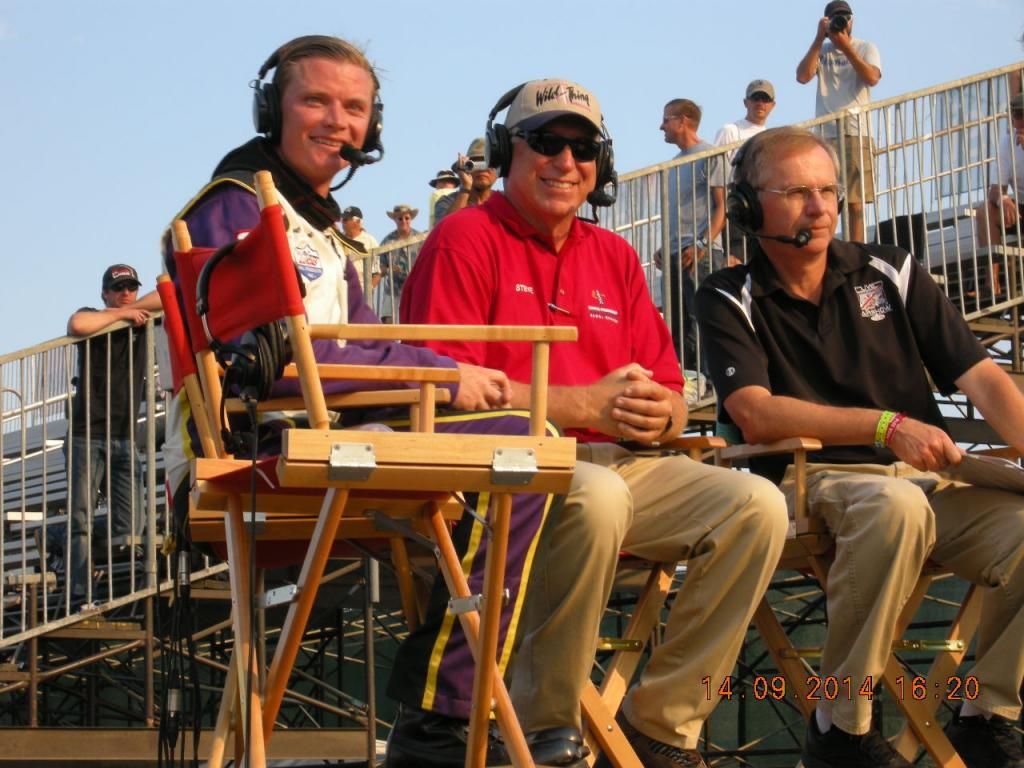 Proud Daddy Steve Hinton Sr in a T33 took over start duties and chase from Bob Hoover...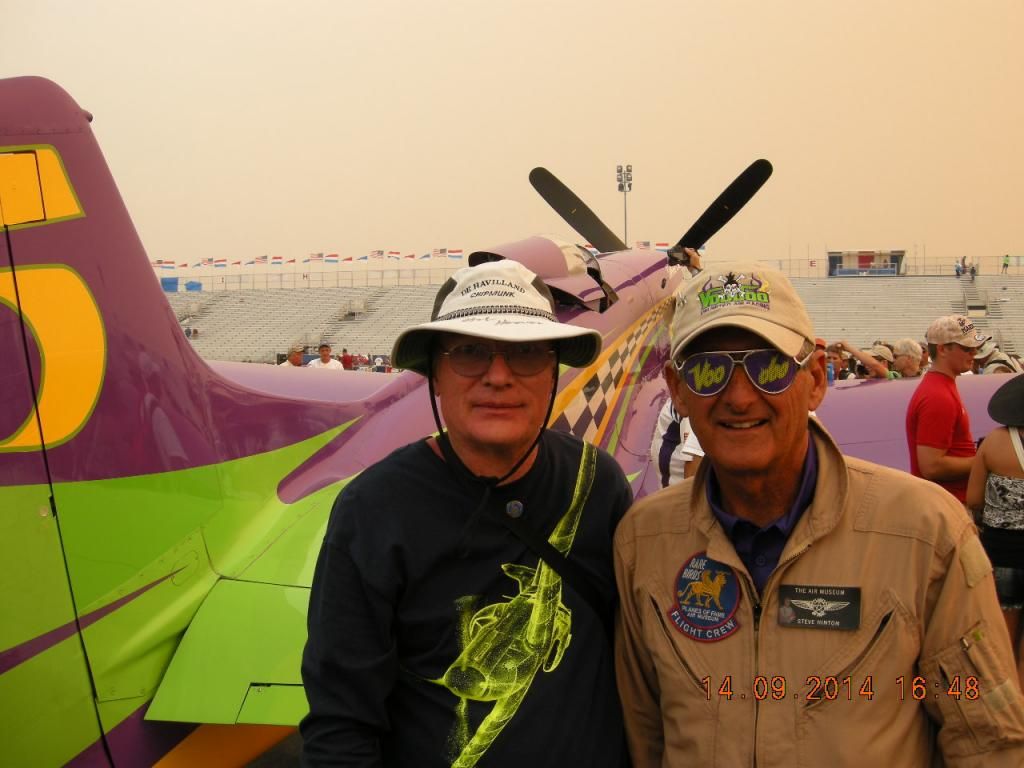 Thom Richard "Precious Metal." was DQ for cutting the East Showline rule... This is a violation of Federal Aviation Administration (FAA) rules and regulations because of Galloping Ghost augured the gand stands... Dennis Sanders "Dreadnought" moved up to third place.
Rare Bear, the 10-time champion piloted by Stewart Dawson retired with mechanical issues on lap one and made an uneventful landing...
Rolls Royce Griffon stuffed into a Mk14 Spitfire turning a 5 blade Rotel prop...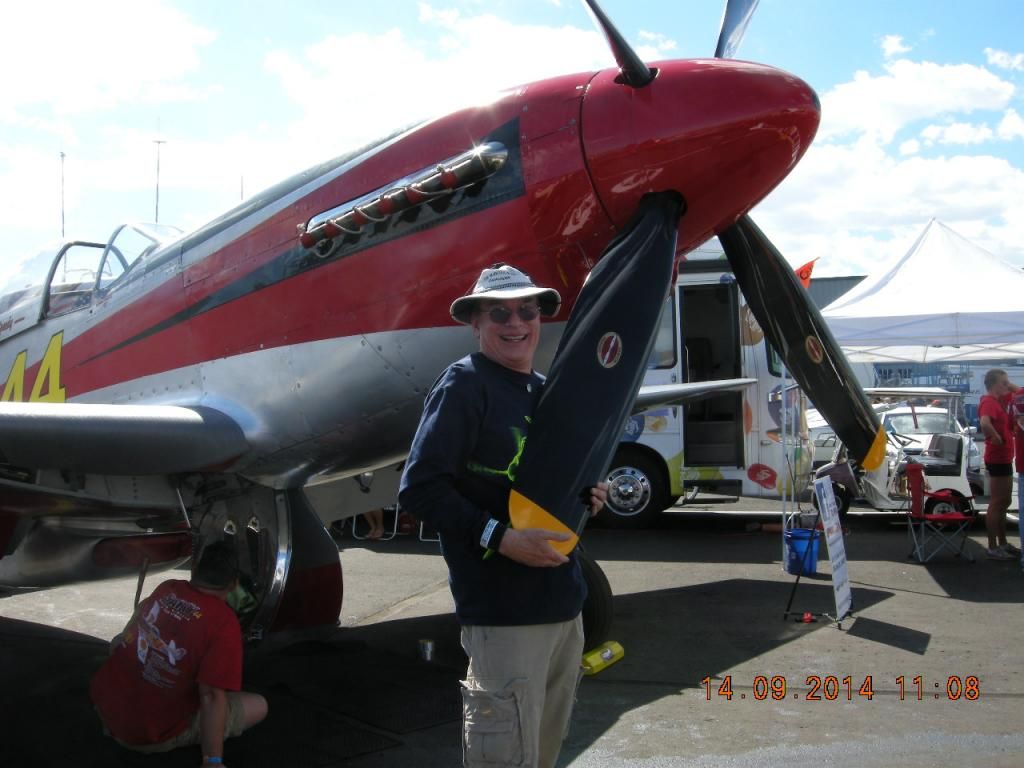 Pratt and Whitney R2800
R2800 Con Rod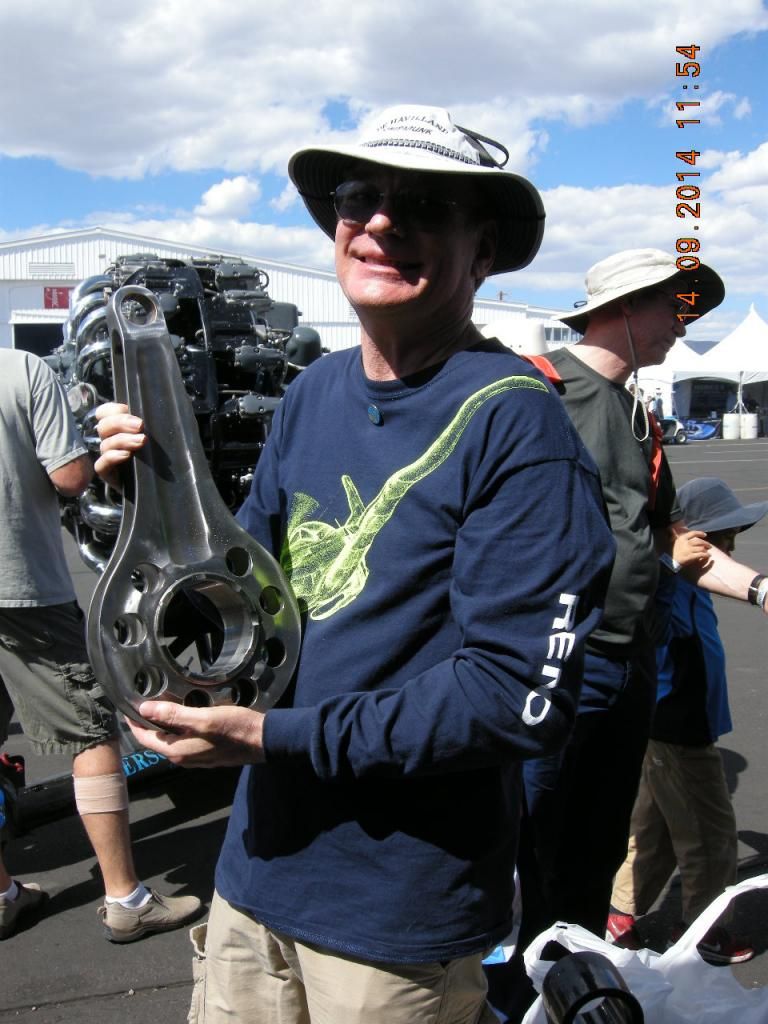 Breitling model
Not everyday you get your hands on a real A6M5 Zero...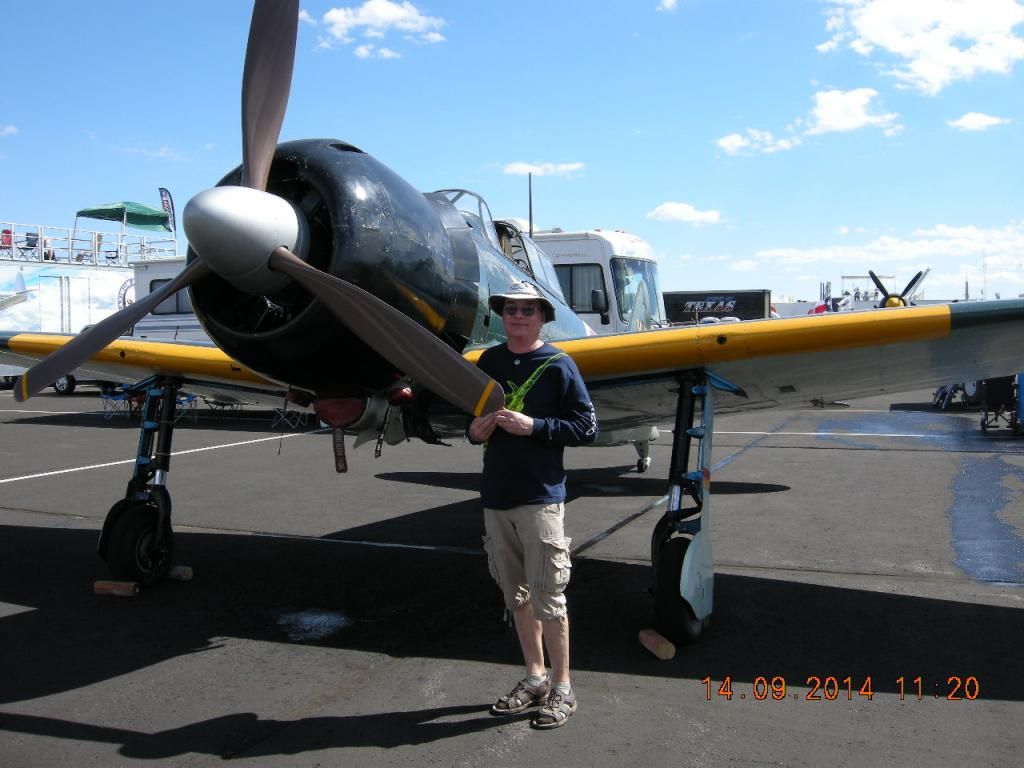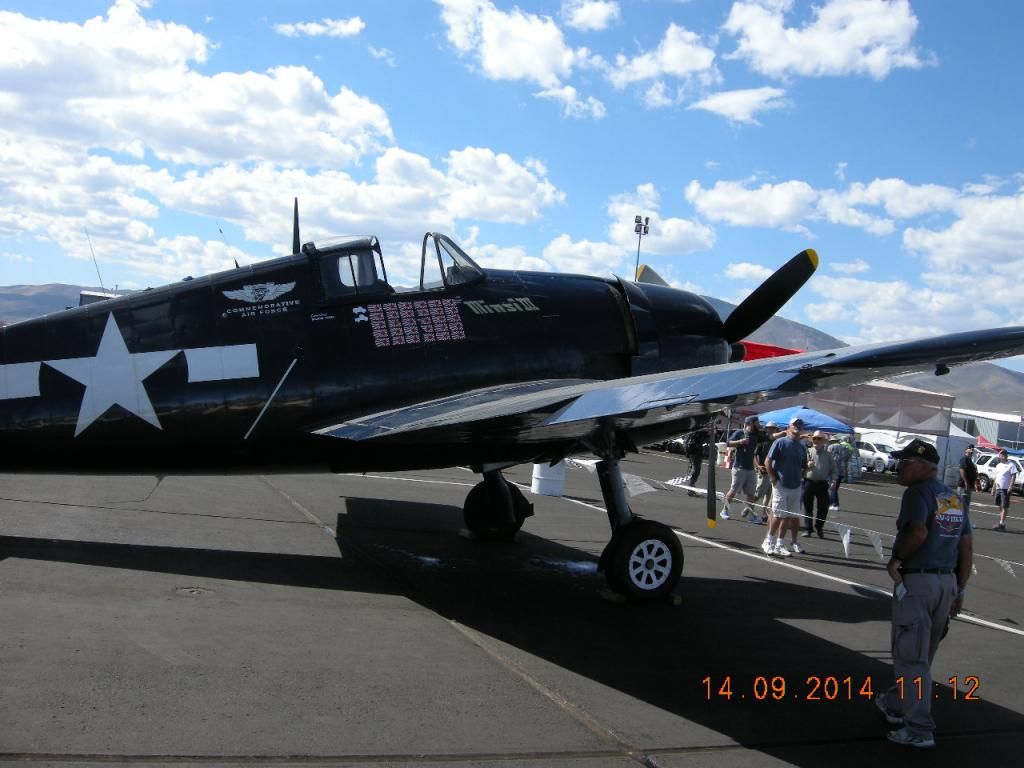 John Magoffins exquisite 1927 Lockheed Vega the only one flying...
Jim Moss built GeeBee QED... sadly Moss passed away shortly after the project was completed...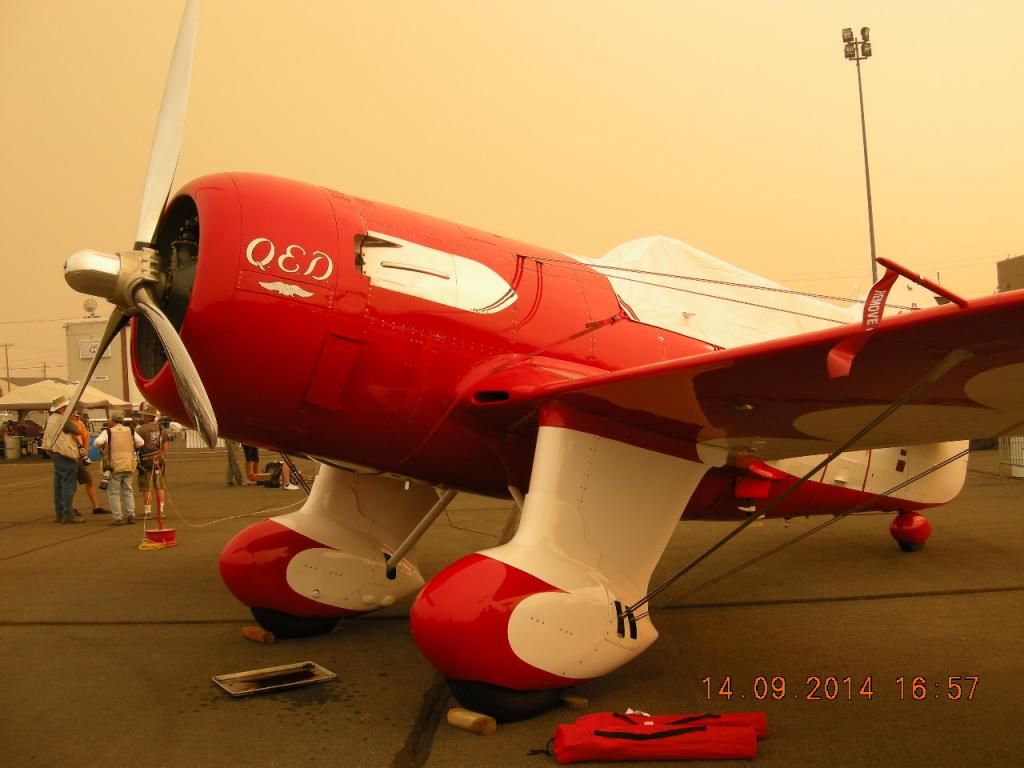 RIP Lee Behel and George Pereira's GP5... for 40 years George has been designing and building aircraft with the "home built" experimental aircraft enthusiast in mind like the GP4 and Osprey... speculation in the hanger points to wing failure...
Even though the liquid cooled V engines have more advantages over air cooled opposed engines they haven't won the Sport Class yet... mercy!!!
George likes to build with wood...