Joined

Oct 8, 2011
Messages

3,483
Location
So this is a follow up to a previous thread,
Here
I have changed the rear pads on my car 3 times so far. Prior to the first time changing them last year I had never changed pads or rotors on any car by the ripe old age of 26. I have the service manual for my car and followed it to the letter while changing my brakes. Upon further investigation and through the advice of others I realized that I had not done anything with the caliper pins. I reviewed the service manual and sure enough it doesn't mention a thing about the caliper pins lube, cleaning, etc. So today I took each wheel and caliper off and this is what I found.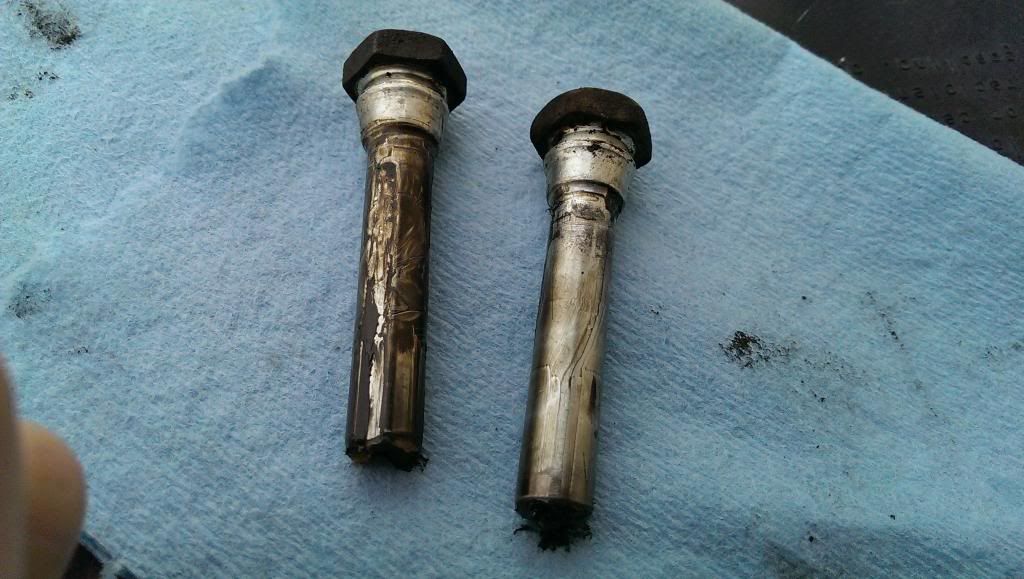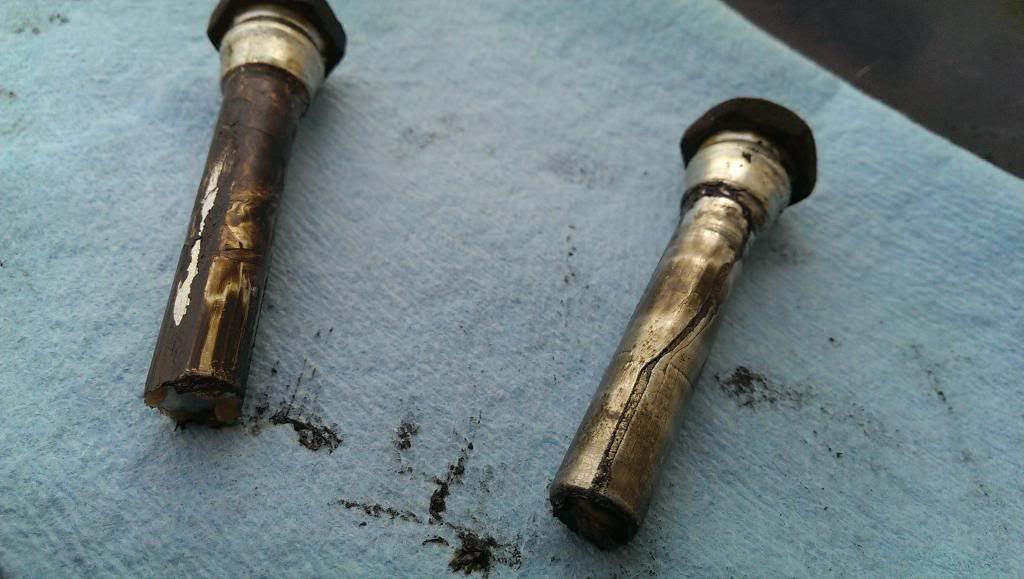 old grease on the shaft was dark but not black, it didn't look too dry although there wasn't much grease on the pins
Here is a pic showing the color of the grease. It looks just like regular old wheel bearing grease. Has that solid color and that yellow tint to it.
I thought this was odd but what do I know? on each caliper one pin was completely smooth and one pin had 3 edges in the pin. On the rear the lower pins had the edges and on the front the upper pins had the edges/ridges, Is that normal, the edges all looked uniform to me but the end of the pin looked like it was beat into shape and not perfectly cut. Based on my research for Honda's I found that the most recommended lube was 3M silicone paste. Which for all intensive purposes is dielectric grease. I cleaned and reinstalled the pins using a thicker dielectric grease that I had in the garage. What do you guys think of the pics?
Last edited: