So this week I have been working on reupholstering the center console armrest on my Accord. I have wanted to replace the armrest due to the fabric aging and showing wear. I also liked the fact that I could upgrade from fabric to leather or leatherette. Well after looking at the prices of a new armrest I quickly decided to live with the original armrest. Then I found this wonderful thread over at Drive Accord...
http://www.driveaccord.net/forums/showthread.php?t=81360.
After reading this I felt pretty confident that I could reupholster the armrest myself. So I got searched the web for some pre-cut fabric and found some on ebay, its synthetic leather, or leatherette. Paid $19.99 for it shipped to my door. I bought some 1/4" foam padding from Joanne Fabrics to provide a little extra padding, the OEM padding is VERY thin. Overall the process was simple, the hard part it keeping everything level and smooth. I used Loctite professional upholstery spray for binding foam to armrest and leatherette to foam, and the loctite super glue to touch up the edges, and both products worked great, but the spray sticks almost instantly so you have to be quick and accurate. I followed the instructions in the thread I posted above, and this was the final product... underneath..
then you install the bottom cover, the green stuff if the foam padding (not visible from side or above) the fabric is cut to OEM standards, and the OEM didnt use much padding, so the leatherette was a little short..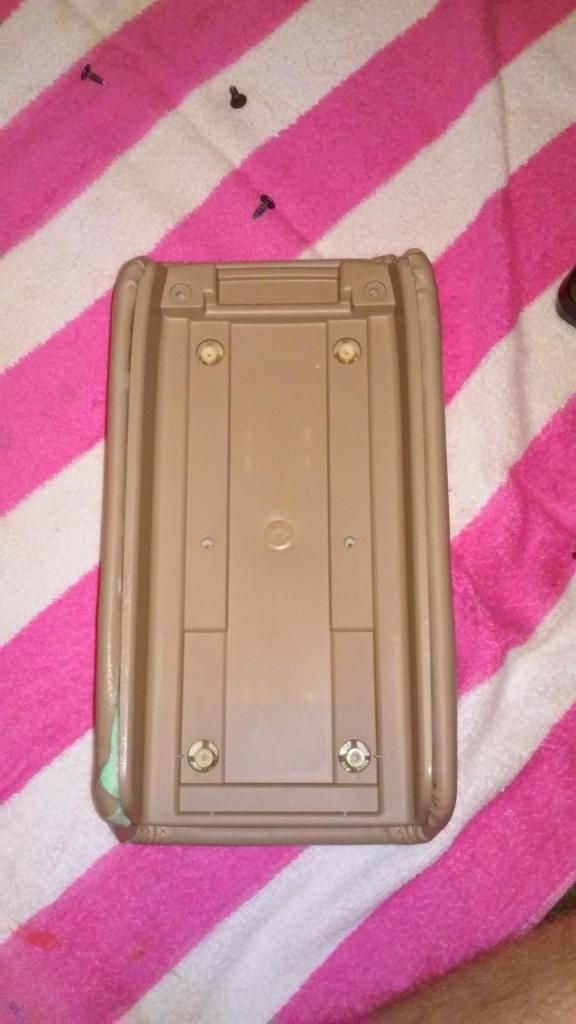 then you install the track, I lubed up the track with petroleum jelly..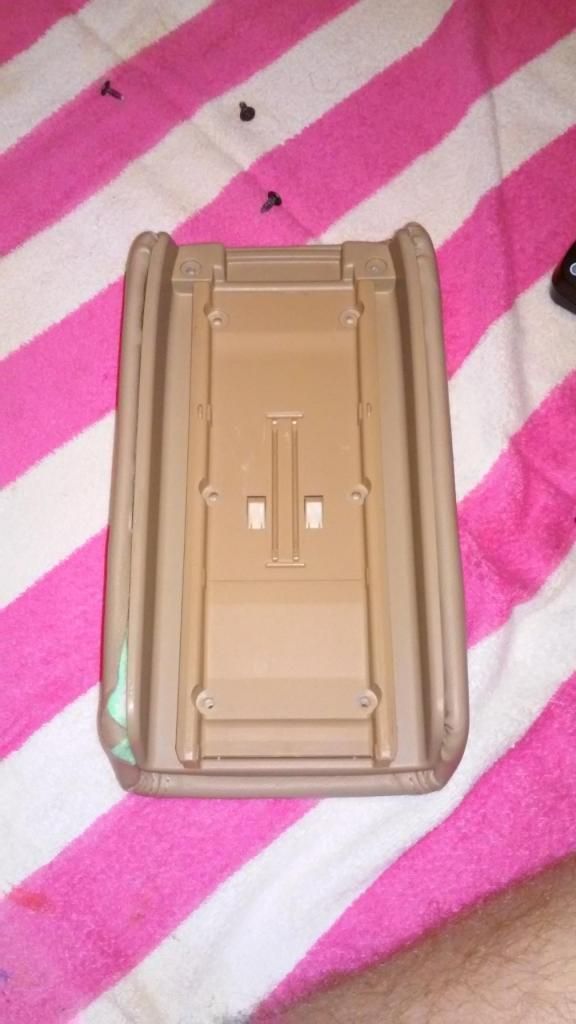 Final product..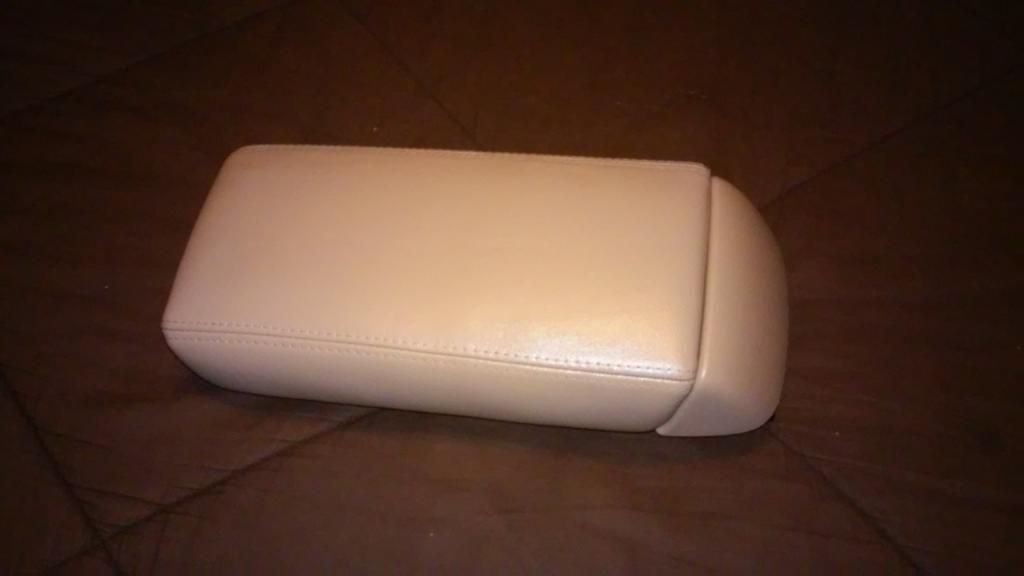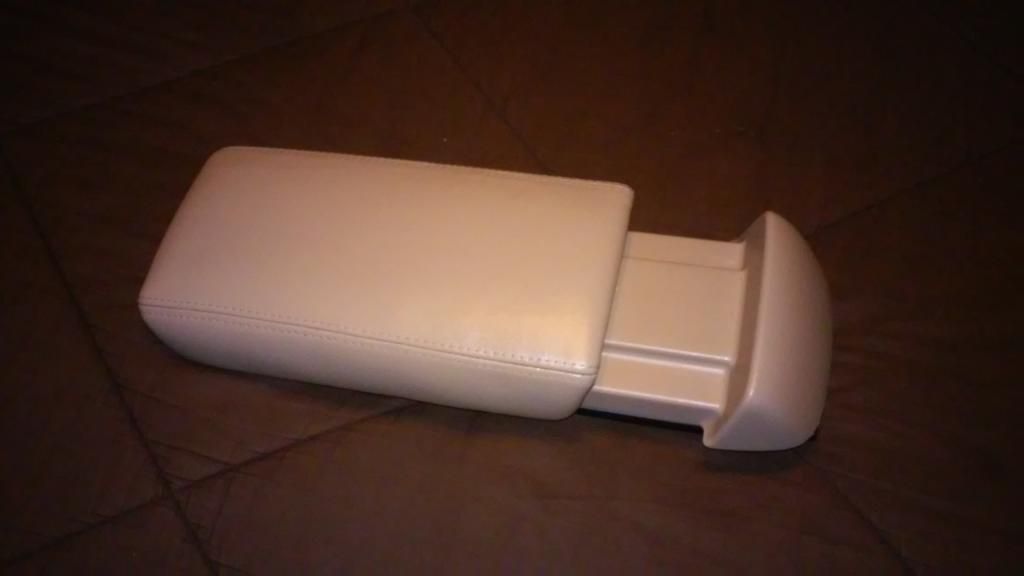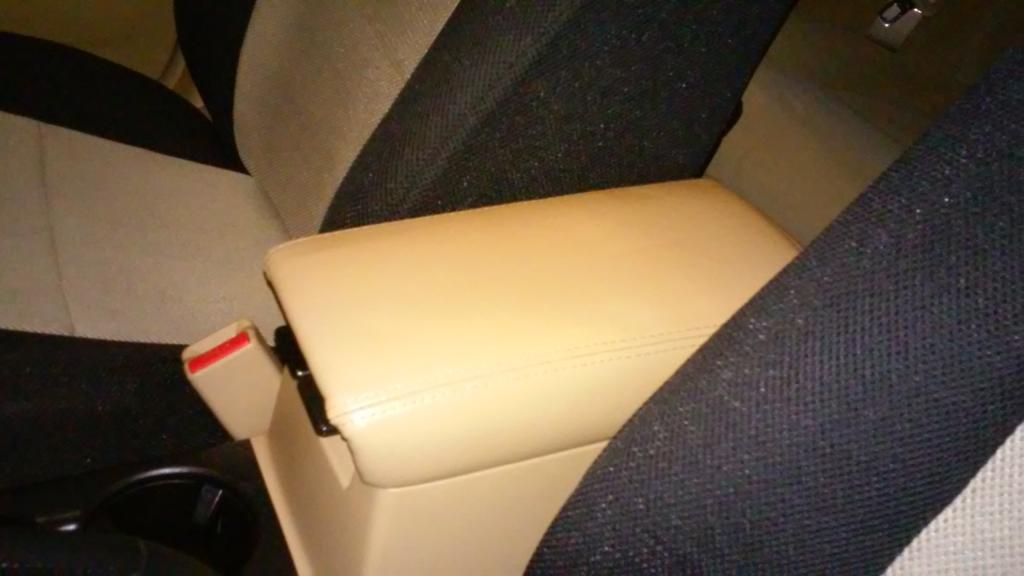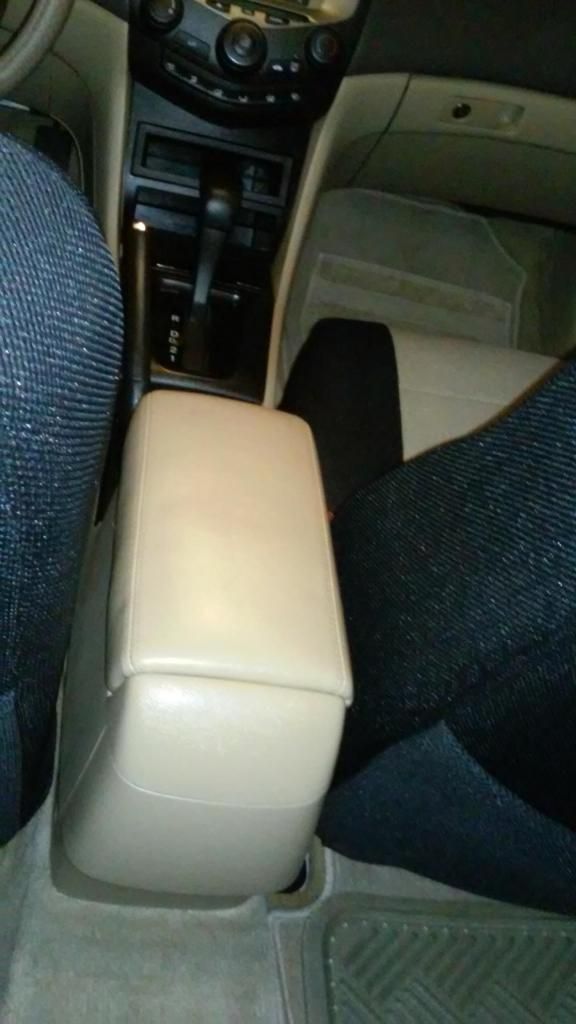 This is the top of the old fabric, you can see how it was wearing away especially on the front
This is an easy way to spruce up your 7th gen if you have old fabric. The padding makes it more comfortable as well. Highly recommend doing this. The leatherette will wear better and will be easier to clean (which I am OCD about). Hope you enjoy!